Bul Cherokee Pistols: Introduction, Benefits, and More
The Origin of the Bul Armory 1911 Government
Bul Ltd, a private Israeli firm, produced a revolutionary polymer-framed pistol for the security, civilian self-defense, and sporting industries about 1999. The Bul 1911 Impact was based on the Italian Tanfoglio family of pistols, which was itself a derivative of the popular Cz-75 handguns. Bul armory replaced the Impact pistol with the
more modern Cherokee pistol in the early 2000s, which retains the same basic Cz-75 type action but has a polymer frame with a better shape, and is also available in several modifications, and in 2005 Bul company improved Cherokee line with the introduction of the new frame design.
What Is A Bul Armory And What Are Its Benefits?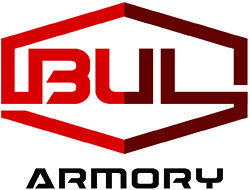 The Bul 1911 is a semi-automatic handgun with a polymer frame developed by an Israeli firearms company. It is the BUL Storm's replacement. A tactical rail (for lights, etc.) is included, as are three-dot windage adjustable sights (night sights optional), an enlarged trigger guard, a frame-mounted thumb safety, and a half-cock safety; there is no magazine safety. The frame is made of injected fiber-reinforced polymer. The barrel is made of 18CrMo4 while the slide is made of 34NiCrMo6. The new models are designed with a natural grip angle (104 degrees). Only available in 9mm Parabellum (also known as 9mm Luger or 9mm 19mm). Its widely used by law enforcement agencies.
Bul Armory Cherokee pistols are short-recoil handguns with a locked breech and modified Browning-style locking. A cam track carved in the barrel extension placed below the breech cams the barrel into and out of its locking recesses in the slide. Bul Armory is incorporating enhanced fitment and the company gave the highest attention detail to the personal defense
The slide rails are on the inner side of the frame / outside side of the slide, and the frame is composed of polymer. Cherokee pistols in recent manufacturing have two frame types: standard and G. type, with the latter having a broader grip that is more suited to shooters with large hands.
An additional benefit of Cherokee pistols is that they include a hollow chamber in the bottom back of the (wider) grip that can be used to add optional detachable shoulder stocks. All current manufacturing
Cherokee pistols include a Picatinny style rail built into the frame. Double-action triggers with exposed hammers and frame-mounted safeties are used. Carry "cocked and locked" is possible thanks to the safety system. Double-stack magazines are available in the Bul armory as well.
Bul Cherokee handguns are available in two sizes: full-size (full-size) and compact (compact), which have identical frames but shorter barrels and slides, making them better suitable for concealed carry.
A lot of our customers that purchase the Bull Armory also order many other superlative parts. Head over to the search page on the website and choose some of the world proven firearms from our stock. If there is anything you search for but you can not find or it's out of stock please contact us via email and we will try to help you.